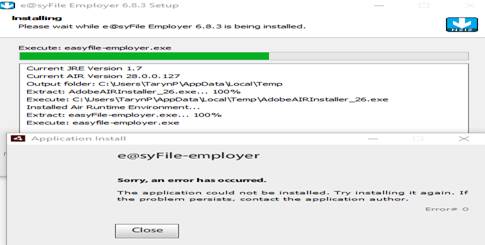 Disable the bit defender antivirus programme and add [email protected] onto the programmes exceptions list (Part 1).
Follow the steps below:
Start by bringing up the Bitdefender interface and clicking on the hamburger menu in the upper left side of the interface.
Access the Protection window, then click on View Features.

Click on the Settings icon   in the lower right corner of the Antivirus module.
In the Shield tab, turn off the switch next to Bitdefender Shield by clicking on it.
NOTE: You'll be asked for how long you wish to disable the protection. In the drop-down menu select Permanently or Until system restart then click Ok.

Adding [email protected] onto the exceptions list (Part 2):
Bitdefender allows the exclusion of specific files, folders or file extensions from scanning.
To add any of them to the Exclusions list, follow the steps explained below:
Open the Bitdefender program and go to the Protection window by clicking on the   icon.
Click the View modules link.
Select the icon in the upper-right corner of the Antivirus module.
Select the Exclusions tab.

Click on the List of files and folders excluded from scanning accordion menu.
Click the Add button.
Click Browse and select the folder (The local Store Folder & the [email protected] folder found under c:drive Programme files)  that you want to be excluded from scanning. Make sure it's excluded from Both on-demand scanning and on-access scanning.
Click Add to save the changes and close the window.