On the old [email protected]™ application, multiple certificates with the same certificate number may exist for periods 2009 and 2010.
When migrating to the new [email protected]™ version, only one of the duplicate certificates can migrate to the new application.
[email protected]™ will during the migration process only migrate the last submitted certificate to the new version.
Example of the process:
User selects to restore a DB from an older backed up database: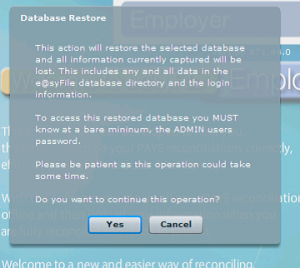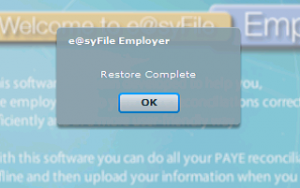 Once the user has successfully restored the database and the user selects a company restored, [email protected] migrates the data to the new data structure.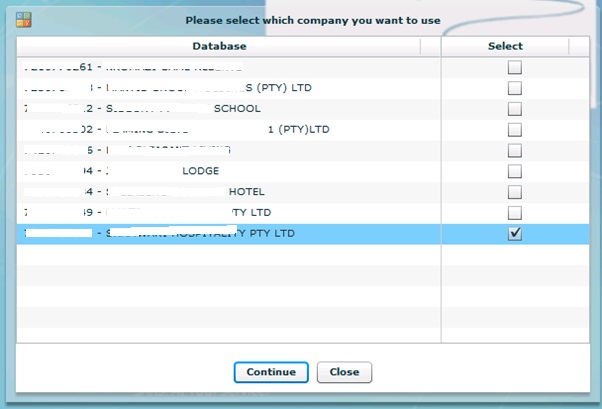 User selects the Employer and the application migrates the old data to the new DB structure:

The application identifies that duplicate certificates were identified during the merge process.
The application only migrates one of each of the duplicate to the new DB.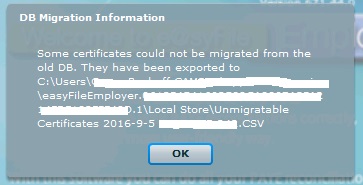 The application creates a file that is available to the user to see the list of the duplicates that was not migrated.