Bidvest Bank – Internet Banking
Top Tip: Using Bidvest Business Internet Banking? Click here for more information.
Logon to Bidvest Internet Banking, select the "Payments" menu item.



As soon as the "Payments" menu item is selected, a list of all the available payment options will be displayed below the "Payments" menu item. The following screen shows the various payment options: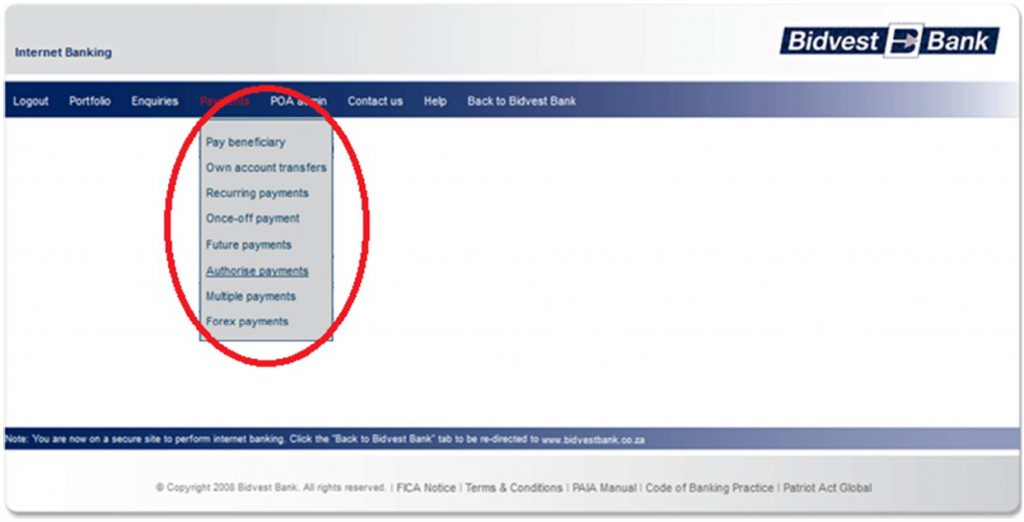 For SARS eFiling Payments, select the option "Authorise payments":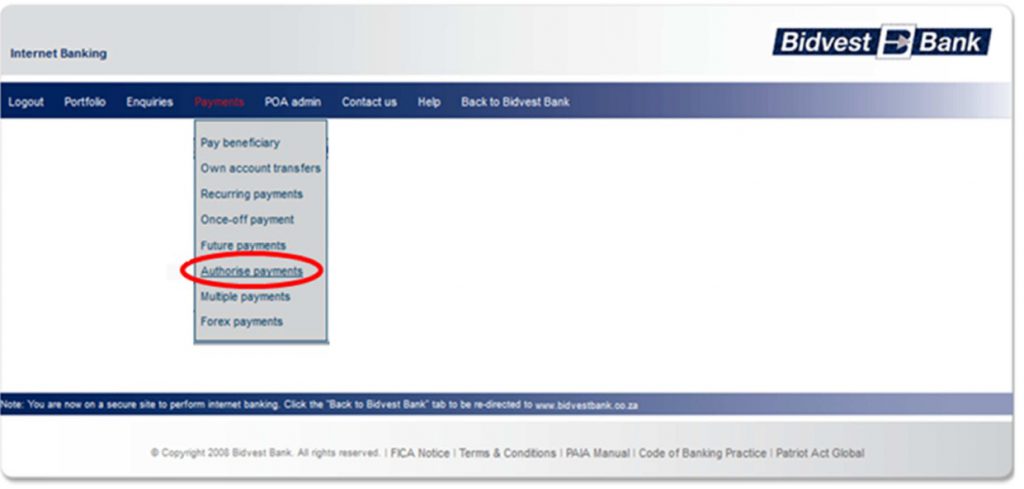 By selecting the option "Authorise payments", the list of all the payments awaiting authorisation is displayed, as seen in the following example: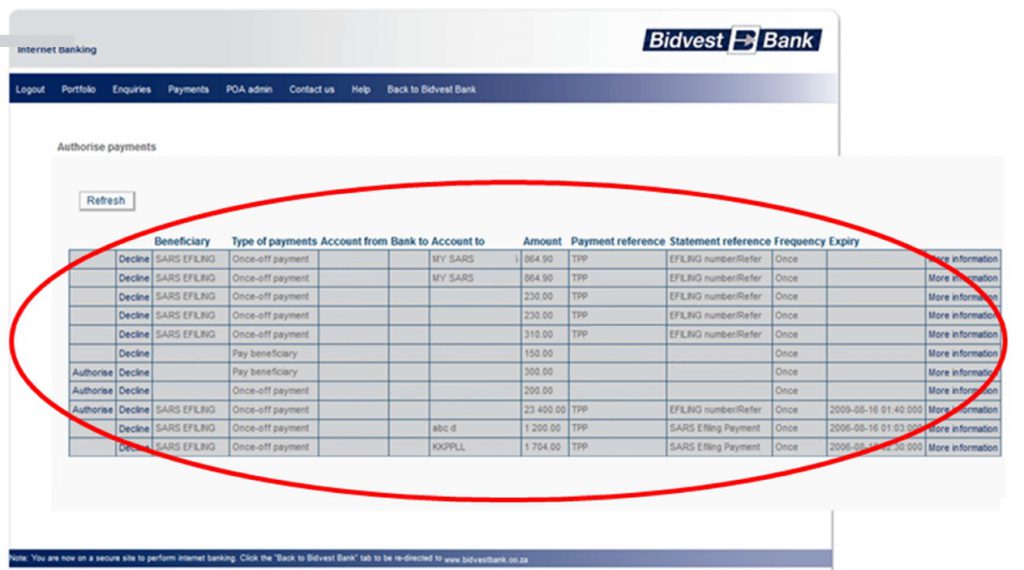 Payment requests from SARS linked to the internet banking account will be displayed on the above list, with a description of "SARS EFILING" inside the "Beneficiary" column.

The payment will be "Pending Authorisation", waiting for the client to authorise the specific payment.
Select the specific SARS EFILING payment to be authorised by clicking on the line item.
Upon payment authorisation the client's account will be debited.
When the payment was authorised, the first column will display the word "Authorised" next to the payment line item.
If the payment does not get authorised before the payment date lapsed, the payment request will be cancelled automatically and a notification is sent to SARS.
If the client rejects the payment request, a notification is sent to SARS.
Payment status can be viewed on the left hand side of the list:

Click on the "Refresh" button to get the updated list.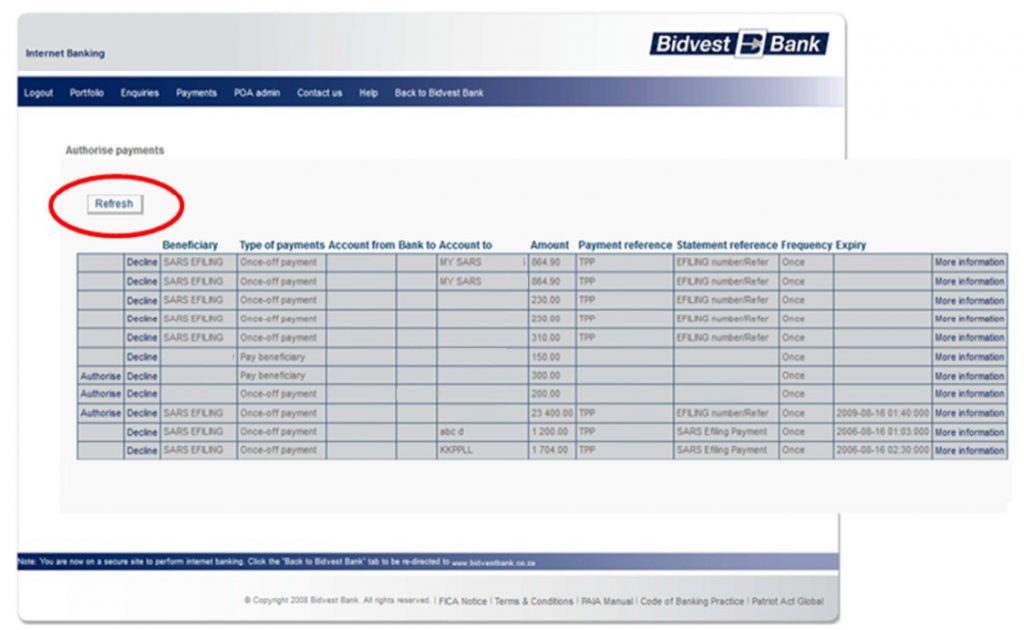 For more information or assistance contact Bidvest Bank on 0860 11 11 77/+27 11 407 3103.


Disclaimer: The information published concerning the banks' products has been provided by the relevant banks and SARS has been granted permission to make this information available on our website.