Capitec Bank
Logon onto Capitec Bank Internet Banking

An "Important Notice" will appear advising a payment request has been received.

Tick the box to indicate you accept and understand the notice to continue.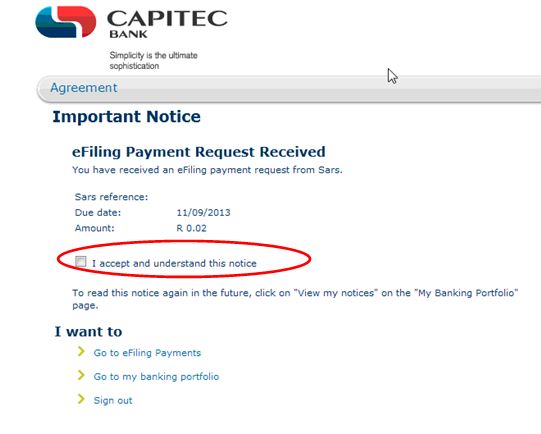 Select the payment you would like to process
Select what you would like to do:

• Pay the eFiling payment request
• Decline the selected eFiling request.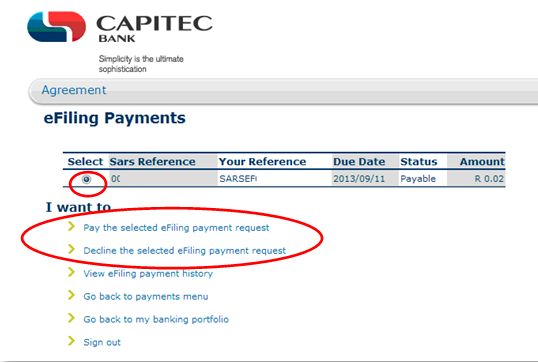 For more information or assistance contact Capitec Bank Client Care Centre on 0860 102043 or [email protected].


Disclaimer: The information published concerning the banks' products has been provided by the relevant banks and SARS has been granted permission to make this information available on our website.