If you owe money to SARS the due date for payment will show on the Notice of Assessment (ITA34).
The payment due dates are:
• eFilers: 31 January.
• Manual or electronic filing in a SARS Branch: By the end of the next month from assessment date.
Estates and overseas taxpayers get an extra month for both scenarios.
Top tip: If payment is not made by the due date, a penalty will be levied and interest will accrue from a backdated date. The backdated date is the first of the next month after the 'Date of assessment'.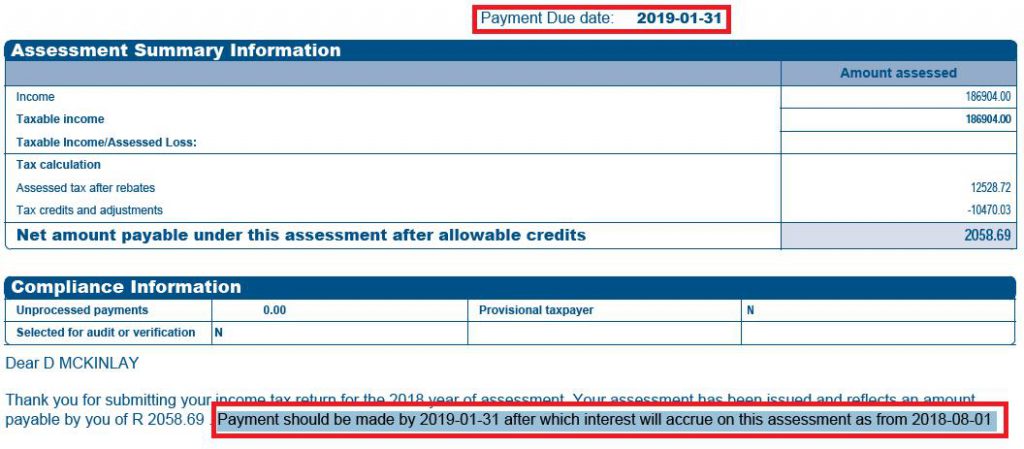 Please note that the information in this FAQ covers the majority of scenarios but it may exclude some other cases.