The ETI field is only mandatory when you have claimed ETI for the specific employee.
The following pop-up message will be shown, when manually capturing the certificate details for an employee who doesn't qualify for the ETI.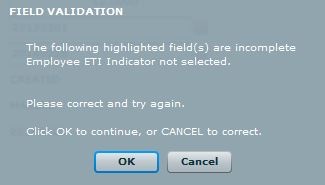 Click OK to continue.
Top Tip: You will be able to continue with the submission of your reconciliation documents, provided there are no pre-submission validation errors.