To upload supporting documents (relevant material), follow these steps:
Logon to eFiling
Select:

Returns
Returns History
The applicable type of tax (e.g. ITR12, Employees Tax, etc.) – a list of all returns/declarations sent will be shown.
The return/declaration for which you have been asked to send supporting documents (relevant material)

Click Open, on the far right, to open the workpage
On the work page scroll down and click the link under Supporting Documents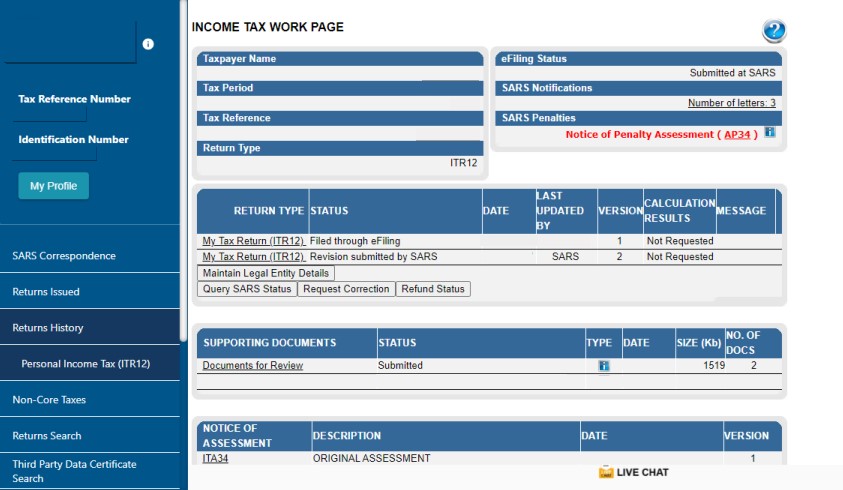 Select Browse
The system will show the window browser. Navigate to the correct file directory
Select the document(s) to be uploaded
The system shows the path directory and name of the file selected
If the information shown is right, click Upload
The uploaded documents will be shown on the work page. Click Submit to SARS to send the supporting documents (relevant material).
Top Tip: You can upload up to 20 files per session on eFiling today, without submitting the documents to SARS, and upload again tomorrow and then only submit when all your documents are uploaded. In other words, you can upload documents separately but don't submit until you have uploaded all documents. However, once you click the submit button, you cannot submit additional documents, as the supporting document link will no longer be available after declaring that you have submitted all your supporting documents. A new link can only be open by the reissuing of another request for supporting documents, by the auditors or verifiers if they require more documents.
Remember the documents must meet certain standards.