What is Help-You-eFile?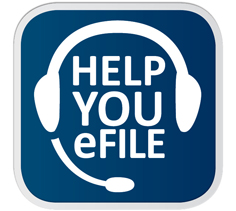 Help-You-eFile is a service on the SARS eFiling website that allows you, the taxpayer, to interact with a SARS agent while the agent shares the displayed view of your eFiling profile screen.  This service allows the SARS agent to identify the problems you're experiencing and to help you resolve these.  You benefit by being able to call on the support and advice of our staff without having to visit a SARS branch. You can even ask a SARS agent to call you back.
On which pages on eFiling is Help-You-eFile available?
While it is our goal to be of assistance to you throughout your eFiling experience, please note that for the moment, Help-You-eFile is only available for the following:
Individual Income Tax Return (ITR12) – only if you open your return with Flash Player on the Income Tax Workpage
Additional Payments
Additional Services.
Change own password
Disputes
Notice of Assessment (ITA34)
Other Services
Password reset
Payments
Returns History
Returns Issued
Returns Search
SARS Correspondence
Statement of Account (SOA)
Tax Calculator
User
Voluntary Disclosure Search
Registration
Currently, not all screens will be available to share; if they're not available there will be a pop-up message on the page to let you know.
Is my information secure?
The SARS agent will not be able to control your eFiling screen, edit any information or view sensitive information (e.g. login name, password, answers to security questions, banking details and payment reference numbers). Therefore, the Help-You-eFile session is completely secure and the confidentiality of your information is assured. Your desktop and files will also not be accessible to the SARS agent.   You can start a Help-You-eFile session by clicking on the Help-You-eFile icon, either on the SARS eFiling login page screen or once you have logged into your eFiling profile.
Frequently Asked Questions
No. You don't have to log out. You do need...
Read More