29 July 2022 – SARS and its recognised trade unions, the National Education Health and Allied Workers Union (NEHAWU) and the Public Servants Association of South Africa (PSA), remain committed to resolving the ongoing wage negotiation impasse.
In line with discussions with trade bodies over the past week, and to ensure continued trade facilitation and streamlined process during this period, cargo processing times will be adjusted from 06:00 to 18:00 at the following ports with effect from 01 August 2022 until further notice.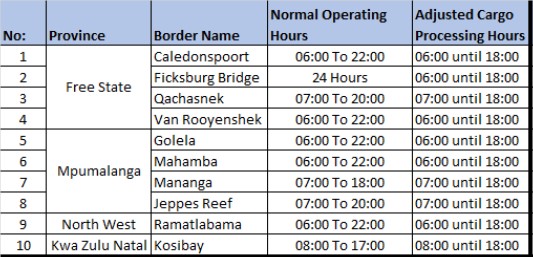 All other port operations and processes (excluding cargo processing) will take place within the normal port operating times.
For more information see our letter to Trade.