Tshwane, 20 May 2023 – The South African Revenue Service (SARS) Customs Division intercepted on Saturday 20 May 2023 a truck carrying 440 master boxes of Remington Gold cigarettes, with estimated total value of R9 million, which were falsely declared as Cotton Oil Cake.
The Customs Officer conducting random inspection became suspicious when the value of goods declared on the document and the load on the truck did not match. Upon questioning the driver, the answers provided were inconsistent with the document. He then redirected the truck to the inspection ramp and unpacked the load and discovered goods hidden under Cotton Oil Cake.
The truck and the goods were detained and booked in the SARS State warehouse. The suspect/ driver was arrested and handed over to the SAPS.
SARS Commissioner SARS Edward Kieswetter applauded the officers for their dedication and commitment to protect the economy of the country. He said "SARS acting consonant with its strategic objective of making it hard and costly for taxpayers and traders who are wilfully defrauding the state will be dealt with forcefully and mercilessly. SARS working with other law-enforcement agencies remain resolute in dealing with criminality and non-compliance with the country's customs law".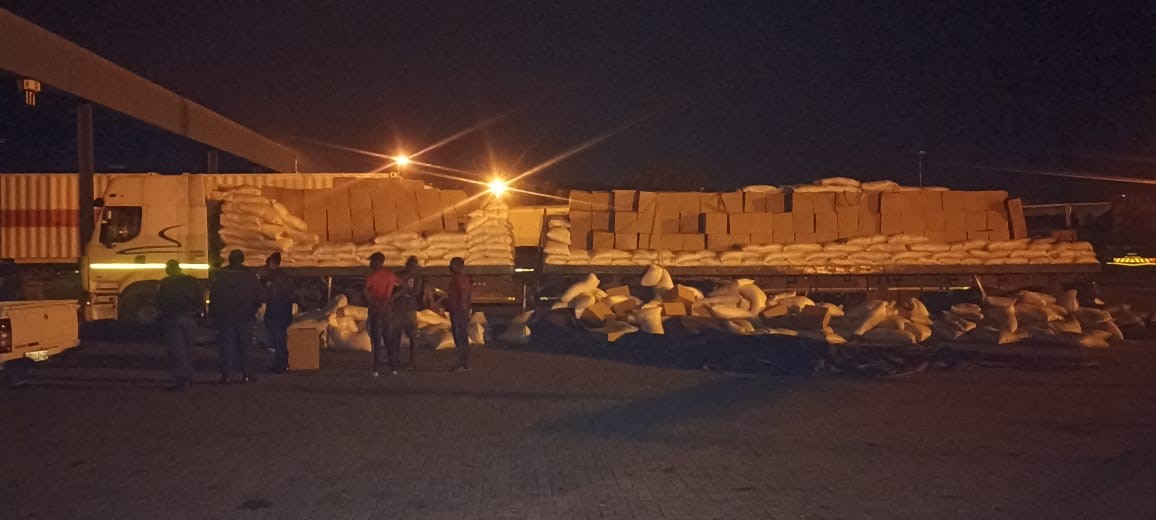 For further information please contact [email protected].
To access this page in different languages click on the links below: