Tshwane, 24 February 2023 – Customs officers of the South African Revenue Service (SARS) and the South African Police Service carried out an early morning raid today on a container ship at the Durban harbour and found 378kg of cocaine in one of the containers on board the ship.
The pure cocaine, estimated to have a value of R1.3billion, was detected after a week-long intelligence driven operation led by the SARS National Targeting Unit. The SARS Marine unit, Durban Operations, South African Police Service (SAPS) Crime Intelligence and National Detective Services boarded the vessel heading from South America to secure several containers that were profiled by SARS.
The containers were inspected after they were unloaded in the Durban harbour. The inspection revealed zinc metal products and several black bags containing 378 bricks of pure cocaine.
The illicit cargo and what appears to be cellular tracking devices were handed over to SAPS for further investigations.
SARS Commissioner Edward Kieswetter praised the well-co-ordinated work of all enforcement agencies involved in the operation.
"By working together, government has shown once again that it is determined to fight the scourge of narcotics entering the country and destroying the lives of its users, especially the youth.
"SARS will not tolerate these illegal activities but will rather continue to fulfil its mandate of facilitating legal trade to further economic development of our country," Mr Kieswetter said.
For more information, contact [email protected]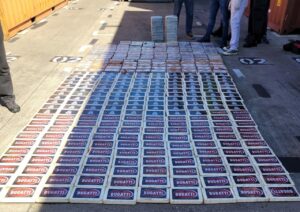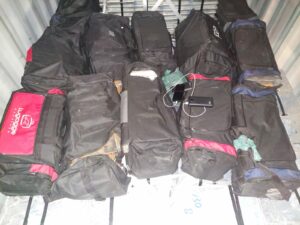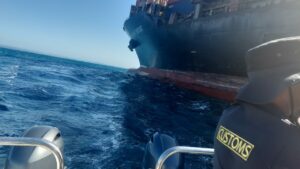 To access this page in different languages click on the links below: