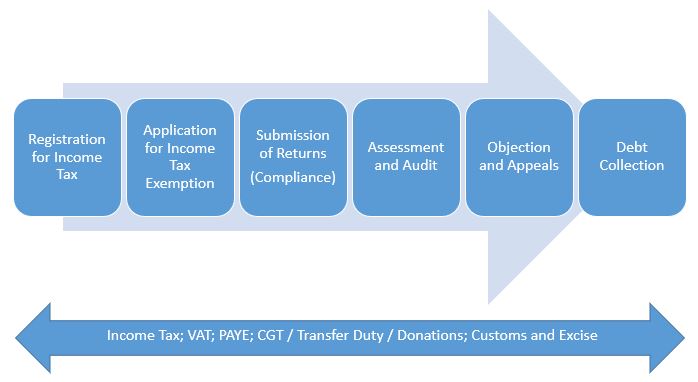 Taxpayers are required to be registered for Income Tax OR can register for Income Tax and apply for Exempt Institutions status simultaneously. Taxpayers are advised to download the required documents from the website, complete the forms, and book an online appointment at a Branch Office nearest to them to submit the application (New applications to apply for exemption from income tax can unfortunately not be submitted via email at this time). Once the appointment has been made, a case reference number will be issued which must be used to upload the application forms and supporting documents on the SARS Online Query System (SOQS). SARS will be in contact with the applicant to confirm the type of appointment and confirm if all the required documents have been uploaded. When the documents have been uploaded, the case number may be sent to the following email address for follow-ups: [email protected] Helpful resources:
Frequently Asked Questions
The Tax Exemption Institution (TEI) will consider an application for...
Read More