Nedbank – Internet Banking
Top Tip: Using NetBank Business? Click here for more information.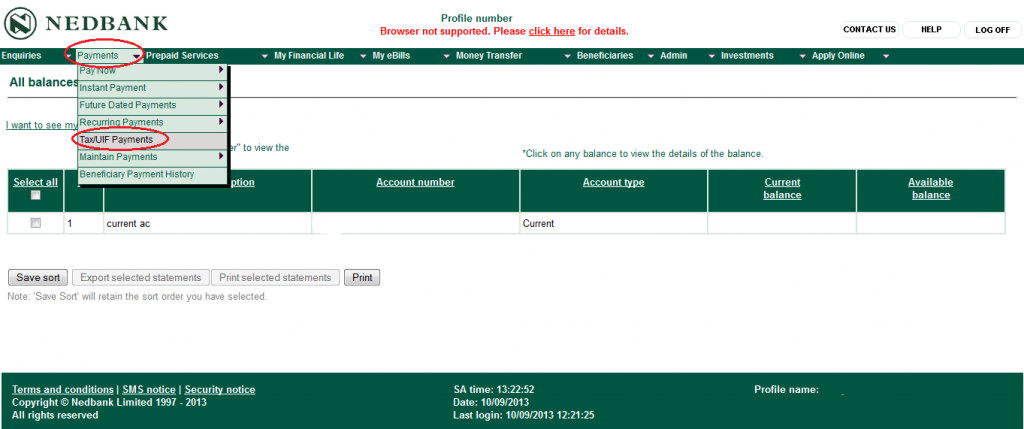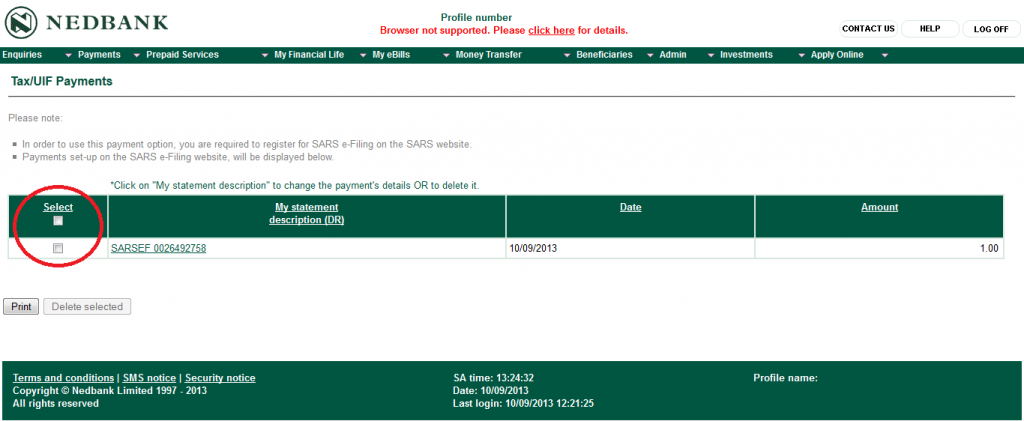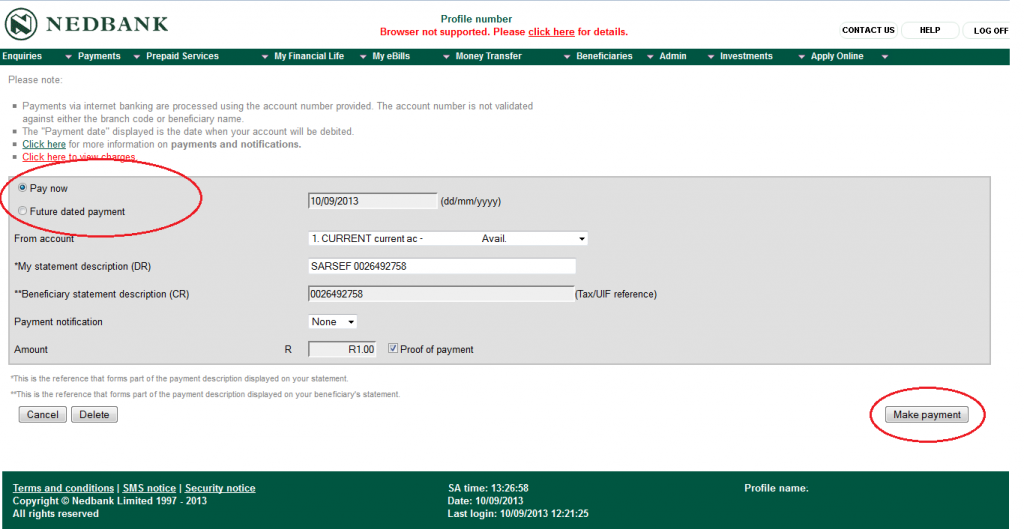 For more information or further assistance please contact:

Netbank Internet banking – 0860 115 060
Nedbank Contact Centre – 0860 555 111/International dialling: +27 11 710 4000

Disclaimer: The information published concerning the banks' products has been provided by the relevant banks and SARS has been granted permission to make this information available on our website.