Tax practitioners will be able to add new clients in the same manner as what they are currently doing on eFiling.
Ensure that clients that the practitioner will be representing are added onto the practitioner's profile to allow details of the client to pull through to SARS.
Select the "Organisation" tab and click on "Register New".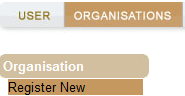 The "Register New Organisation" page will be displayed for you to add new taxpayers to the eFiling profile. Based on the selection of the type of taxpayer, the fields will differ to complete.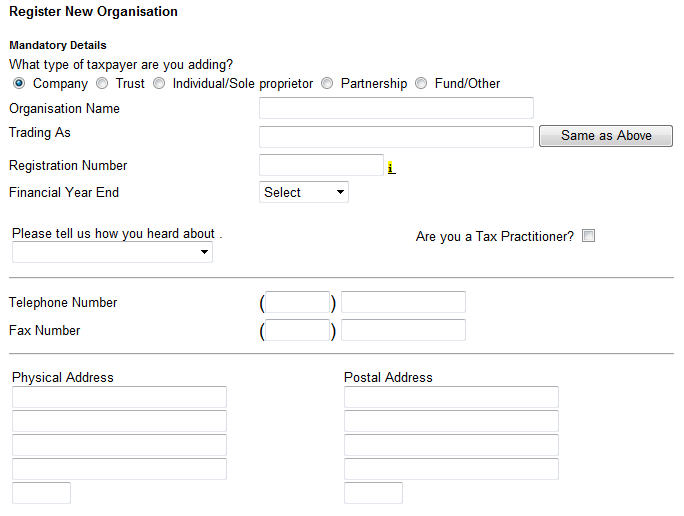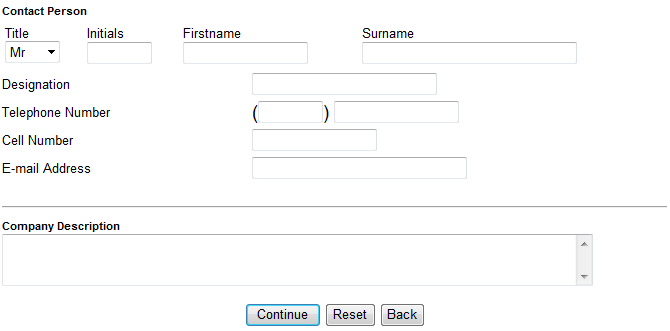 On completion of all relevant fields, click on "Continue" to proceed.
If there are groups created on eFiling, you will be required to select the relevant group the taxpayer should belong to. Click "Continue" to proceed.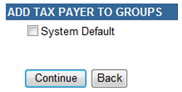 The taxpayer that was added will be indicated in the taxpayer list field.  
I'm unable to add a client to my eFiling profile, why?
In order for the client to be added to your profile, the registered details of your client must be correct and up-to-date on the SARS system.   
Please note:
A Tax Practitioner can visit a SARS branch on behalf of a client, to update registered details except to change an ID number, provided the correct Power of Attorney (POA) is provided. In some cases, the client may be asked to visit the branch themselves.