On running the online update, some users have reported the following errors:
1. Failing to login in successfully as the system hangs: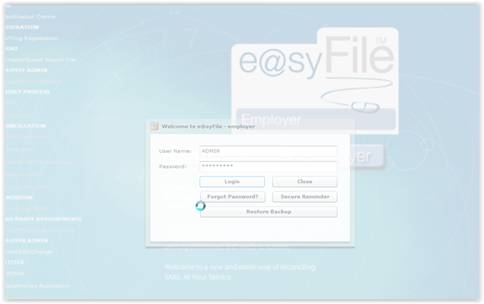 2. On restoring a backup, the below error #3214 is experienced: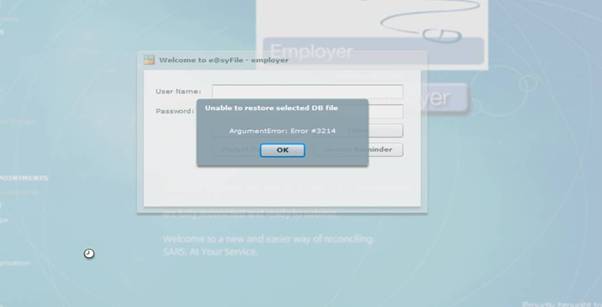 It has been identified that the error is JAVA related –
The PC/laptop in use does either not have the correct version of Java installed or the prompt to install java during the installation process has been missed/ignored.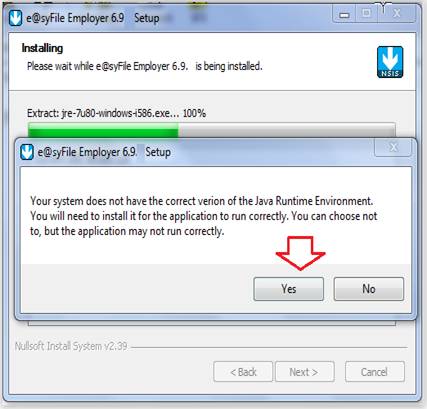 The option to uninstall existing Java version may also have been selected. Uninstalling of the existing java version (on receiving the pop up below) is also not recommended.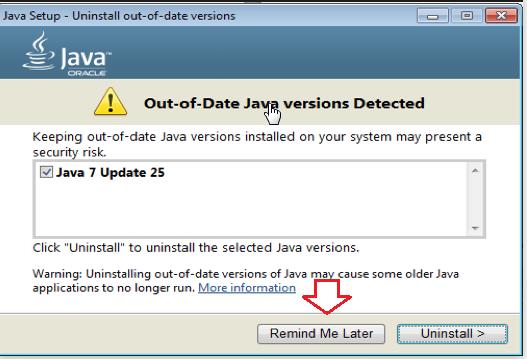 If prompted to un-install other versions of Java decline the request and select Remind Me Later. To proceed with the Java installation.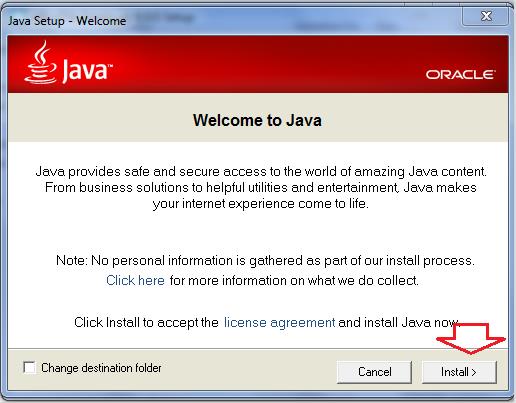 The application Users need to ensure that they have the correct java version for their operating system, whether 32 bit (x86) or 64 bit. Java 7 update 80 works for both 32 and 64 bit Windows packages to run [email protected] Employer.