What's New?
17 August 2021 – Invitation to Customs SMME Traders and Travellers Webinar

Dear Traders and Travellers, SARS invites you to a comprehensive Customs SMME Traders and Travellers Clearance Procedures webinar  which aims to increase compliance  in accordance with Customs Clearance Procedures. Customs SMME Traders and Travellers are required to understand clearance procedures in order to comply with Tax and Customs Acts.

Thus, SARS will provide Clarity and Certainty of taxpayer obligation to equip all with the relevant information and insight required to make it easy to meet tax and customs obligations.

As you are important stakeholders, we invite you to join us in this webinar and to extend this invitation to other interested parties.

The details of the event are as follows:

Theme:  Customs and Cargo clearance procedures
Date: Thursday, 19 August 2021
Time: 17:00 – 19:00
Platform: YouTube live-streaming: https://youtu.be/ei_xN9m47LI

13 August 2021 – See our FAQs for businesses affected by the unrest and looting in parts of KwaZulu-Natal and Gauteng


28 July 2021 – See our 2021 Tax Relief Measures leaflet


Find useful information on the tax obligations relating to Small, Micro, and Medium Enterprises (SMMEs):
Tax Relief Measures – See how to qualify for tax relief as a Small Business, and more information.
Tax Clearance Information – If you require a Tax Clearance Status (TCS) or 'Tax Clearance Certificate' click here for a simplified process to apply online. See our translated TCS leaflets here:
COVID-19 measures: Small Business relief
Small Business Taxes
Complying with your tax obligations as a small business has been made a lot easier over the past few years. Read below for more information:

Applicable Tax rates
SBC tax rates for financial years ending on any date between 1 April 2020 and 31 March 2021, see the tax rates here.
If you are not an eFiler yet, you are encouraged to register on www.sarsefiling.co.za to complete and submit your ITR14 online. eFiling is free, convenient and secure. You will also be able to access all SARS correspondence to you, on your eFiling profile.
Also note that if you are an employer, you are required to apply to SARS for registration as an employer within 14 days after becoming an employer for purposes of paying employees' tax which includes PAYE, SDL and UIF where applicable.     If you want to know more about VAT click here.   To learn more about other taxes click here.   You can also call the SARS Contact Centre on 0800 00 SARS (7277) for more information or assistance with a specific query.

Need help?

If you need help to complete the Income Tax Return for Companies ITR14 on eFiling, watch our helpful tutorial video by clicking on the image below.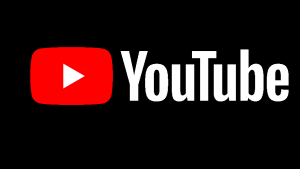 If you need help to obtain your Tax Compliance Status, watch our helpful tutorial video by clicking on the image below.