There are three ways to register for tax:
1. Auto registration for Personal Income Tax:
When you register for SARS eFiling for the first time and you do not have a tax reference number, SARS will automatically register you and issue a tax reference number.  Note that you must have a valid South African ID. 

Follow these easy steps to register on eFiling:
 
1. Click on Register
2. Follow the prompts

You can also register for SARS eFiling on the SARS MobiApp and follow the same steps.

Need help to register on eFiling? If you need help to register for Income Tax, watch our helpful tutorial video on the SARS YouTube channel by clicking on the image below: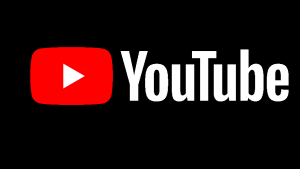 2. Register through your Employer via SARS eFiling:

SARS eFiling offers the SARS registration function which allows employers to submit employee income tax registrations to SARS. For more information, see the Guide on Tax Reference Number (TRN) Enquiry Services on eFiling. 


3.  Register at a SARS branch office
You can request a service consultant to assist you to register for tax at your nearest SARS branch office.
Note:  Remember to bring the relevant supporting documents.
Unsure whether you are registered or not?
Ask your Employer, or use the SARS online Query function or call our SARS Contact Centre on 0800 00 7277.
Top Tip: SARS won't provide your tax number to another person, unless the person is your tax practitioner or has Power of Attorney (POA) to conduct your tax affairs.


Request a Notice of Registration (IT150)
A Notice of Registration (IT150) will reflect your tax reference number. You can request a notice of registration through the following channels:
Send us a query. Please ensure your details match our records.  


You can also request your notice of registration via the MobiApp if you are a registered eFiler.


eFiling has been updated to allow taxpayers to request the Notice of Registration (IT150) under the 'SARS Registered Details' menu option.


Ask Lwazi ChatBot available on eFiling or the SARS MobiApp. 

Click on the Chatbot icon and just say "Hello"
Type "menu"
The Chatbot will the present the Personal Income Tax service offerings:

Request Tax Reference number
Request Statement of Account
Request Return Refund Status
Request Audit Status
Request Notice of Assessment
Request SARS to Call back

Tap on menu option 1 or respond by typing "1"
The Chatbot will then authenticate your information by asking you for:

your ID/Passport number and
cell number or email
Upon successful verification by SARS, a response will be displayed indicating that your Notice of Registration (IT150) has been successfully generated and the IT150 (notice of registration) will be emailed to you.


SARS SMS Channel by sending an SMS to SARS on 47277 from your mobile device.


TRN (Space) ID number/Passport number/ Asylum Seeker number

SARS USSD Channel by typing, on your mobile device, a string of characters which comprises of an asterisk (*), followed by a few digits and ending with a hashtag (#) and dialling.  
Steps on how to request tax services via the SARS USSD Channel
Step 1:  Initiate USSD by dialing *134*7277#
Step 2:  Select the service you require
Step 3:  Taxpayer Verification – SARS will request you to complete either your,ID/Passport/Asylum Number
Step 4:  Tax Resolution – Upon successful verification by SARS, a response will be displayed
In July 2022, SARS will auto register certain individuals based on information from third parties. This is to ensure that all unregistered individuals, for which third party data is available, will be in a position to complete their income tax returns. An individual who is auto registered will receive an SMS and a letter from SARS notifying him or her of the registration and informing him or her of how to access SARS's services and what his or her rights and obligations are.